This is an issue that I have seen for months, but I feel is becoming a lot more consistent.
When I am tagged in a post, I am not always receiving notifications for said tag.
Proof that my settings are correct: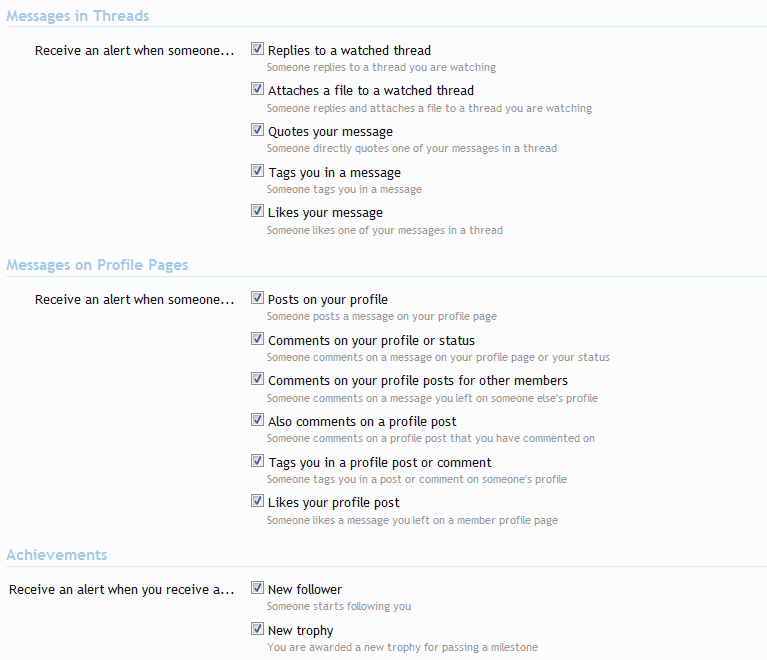 Yet when I was tagged
here
, I received no alert whatsoever. Not even the alert history shows anything....
Forum alerts have become very inconsistant of late