No First No Problem
The 2017 Draft ended up being a swing of emotions for the Carolina Hurricanes draft table. A year ago the Hurricanes were hoping to land somewhere around the 15th selection in hopes to draft winger
Matthew Strome
but as the season went on the prospect value and rankings began to drop. As the year came to a close the Hurricanes had a choice to hold onto the 11th overall selection or hope that the only other player the Canes targeted other then
Strome
feel to them. Not making the same mistake like previous seasons the Canes moved there 11th selection to the Calgary Flames and opted out of the 1st round to only watch in disappointment was their targeted player fell below the 11th pick. Damn, but time will tell if I saved myself from making the wrong decision
The Draft the Hurricanes had hired a new head scout to oversee, which isn't a surprise to anyone that follow the organization as its a regular occurrence. In previouse years with all the commotion of the draft the Canes would pick targeted players before their rankings to ensure landing them. This season we took the approach to get a better feel and what player would drop and try to land them lower in the draft at better value.
The main goal of the Canes was to walk out of the 2nd round with
Michael
DiPietro, Eemeli Rasanen
and
Sasha Chmelevski
as our 3 2nd round selection. The fact that we were able to slip in
Nikita Popugaev
and
Matthew Strome
as we let the defenceman and a non rated McKenzie player
Chmelevski
fall we come out the draft extremity pleased.
We took a couple wildcard shots with
Zach Solow
and
Yaroslav Alexeyev
with late picks hoping to win the lottery
Overall, walking away from the draft table the Canes are extremely pleased. We have a extra 1st in next years draft, our three player we wanted to land in the 2nd, snuck in Strome and also found a way to still get all that with they best rated selection being Popugaev
2nd Round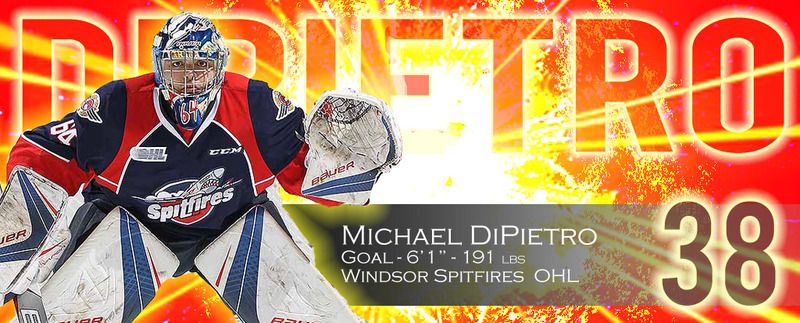 Michael DiPietro
"Windsor's Michael DiPietro is the best goalie prospect in his age group, no question. Incredibly gifted and a knack for making the big save." Scott Palmer, Future Considerations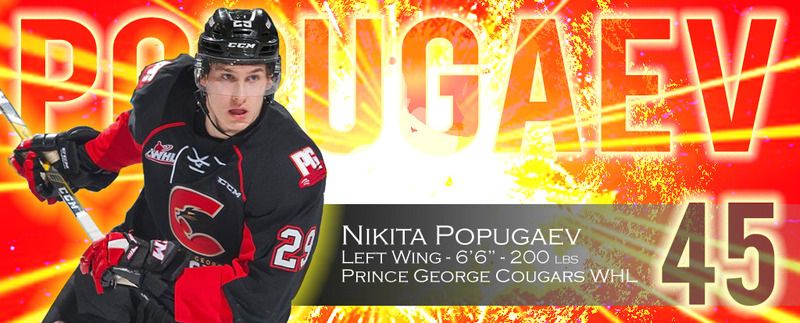 Nikita Popugaev
"We've added a player to our lineup that can be an offensive game-changer for us. Nikita is one of the most skilled and dominant offensive players in the Western Hockey League and he's got a tremendously bright future in the game. He makes us better in all areas and he will play a big part in our success not only this year but next season as well."
Matthew Strome
"A big, skilled winger that plays a complete and consistent game. Battles hard for puck possession and is relentless on both the power play and penalty kill. Plays a hard-nosed game and uses his size to establish his presence around the net. Has good hands, an accurate shot, and zero compromise hockey sense. His skating and overall balance off the rush and in-transition is a work in progress that is continuing to get better by the day. That being said, his vision is excellent and his offensive talent is apparent; he is able to play at a fast pace. Being able to keep up is a big part of that, and, moving forward, he has the potential to develop into a strong two-way winger that is hard to play against and can be relied on in all situations." - Elite Prospects
3rd Round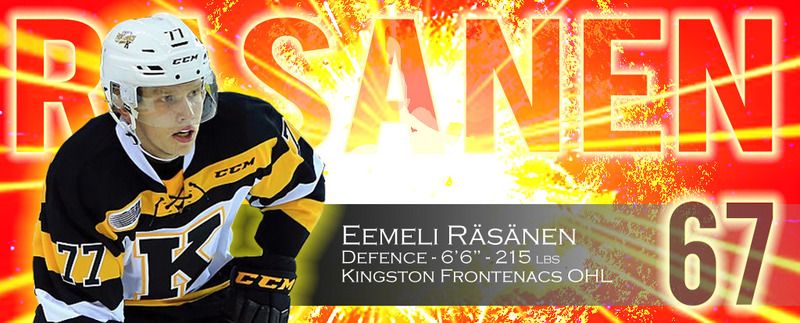 Eemeli Rasanen
"A big mobile defensemen with long strides that while look awkward, they are effective. makes quick decision with the puck. on reception, he never hesitates, instead immediately turns to transition up ice and avoid staying stationary. While he doesn't use his huge frame to be punishing with a nasty edge like he could, he is still a physical presence, stepping up to lay clean hits or rubbing carriers out along the boards. [He] does an excellent job controlling gaps, makes stick-on-puck plays off the rush... is gifted, towering defensemen who can contribute offensively in a way most 6'6" defenders can't." - Future Considerations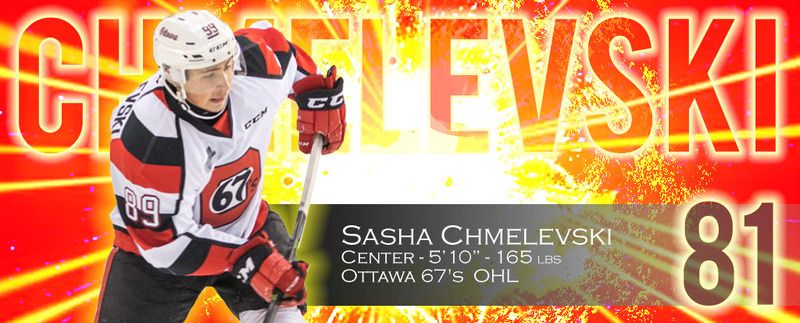 Sasha Chmelevski
"Chmelevski is a playmaker that possesses great vision and hard and accurate passing skills. Can distribute the puck really well in tight and finds lanes where there is usually no space for a successful pass. Possesses good top speed and quick acceleration. Has very smooth hands, probably his biggest asset." - Dennis Schellenberg, Hockey Prospectus
Nate Schnarr
"Schnarr is a big-bodied center that plays a two-way game. His skating is a concern as his stride is too wide and choppy. His skating affects his backchecking ability as well. He puts in effort to get back to the defensive zone but his turns are incredibly slow and unbalanced, causing him to lose speed and fall back in the race to the defensive zone." - Future Considerations
4th Round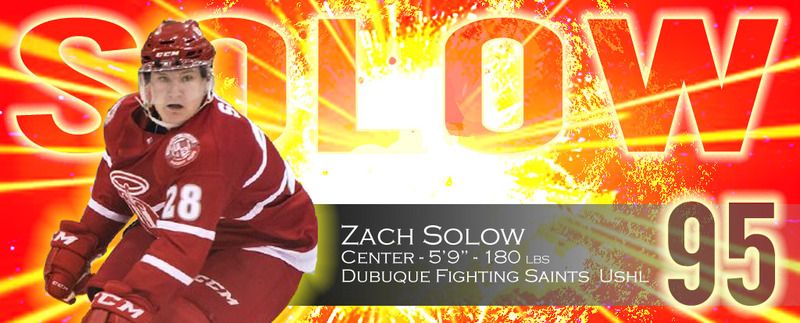 Zach Solow
Zach Solow had a breakout season of sorts with the Fighting Saints this year, his second season in the league. He would go on to lead the USHL in assists and points, with 51 and 69 respectively, in 56 games. Solow is a natural playmaker, who uses his tremendous vision of the ice to set up teammates, as well as an effortless skating style.
While Solow stands at 5'9", 181 pounds, he doesn't get knocked around in board battles, using a strong lower-body to shield and protect the puck. Another very smart prospect who has suffered in many draft rankings due to his height, despite being a terrific skater with good edges and sense.
Reilly Walsh
"Possibly the best Eastern Prep school prospect in the class, he is a bit undersized, but no one can deny his superb skating and offensive talent." - Bill Placzek,
www.draftsite.com
5th Round
Ben Jones
Jones projects as a two-way center who can provide some offense. He's good on face-offs at 52.2%. He has very good speed and decent size to play an energy role for his squad. He doesn't shy away from the physical game, but he also doesn't go out seeking it. At the same time, he doesn't shy away from the dirty areas and will score most of his goals directly in front of the opposition net. He does possess a hard, accurate shot with a very good release.
Yaroslav Alexeyev
The 12th overall pick in the CHL Import Draft may just stand at 5-9 148 lbs, but he is very shifty, and always seems to find a path to the net. Alexeyev goes full speed ahead into traffic with the puck on his stick, and is a hungry goal-seeker. He is a focused athlete who isn't afraid of a challenge. How hard he works until Spring, and a little puck-luck will determine if he ends up as anything more than a late-round flyer.